27 HOLES / PAR 108 / 9,993 YARDS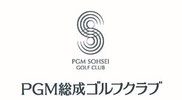 Course

PGM Sohsei Golf Club

Holes / Par 

27 HOLES / PAR 108

Yards

9,993 Yards

Established

1964

Designer

Izumi Ikkai/ Mano Sadakichi

Max. golfers / Group

4

Closed on 

Monday

Tournament

Japan Ladies Open
Japan-US Women's Professional Tournament

Golf Cart

Shared with 4

Golf Set

JPY 5,000   (excluded TAX)  

Golf Shoes

JPY 1,000   (excluded TAX)

Umbrella

Equipped

Driving Range

Yes

Restaurant

Yes

Bath / Hot Spring

Yes/ No

Accommodation

No

Green

Bent, Pen cross & Zoysia

Tee Box/ Fairway

Zoysia

Rough

Zoysia

Location

Chiba, Narita-city

Distance

10 min from JR Narita Station, 15 min from Narita Airport

5 km, 10 min from Narita I.C., Higashi-Kanto Highway
The PGM Sohsei Country Club is located in Narita City, Chiba Prefecture, just 5km from the Narita IC of the East Kanto Expressway close to the Narita Airport. The course opened in 1964. At first, it was managed as "Sohsei County Club" but Lakewood Corporation rebuilt it in 2011. In 2019, the owner was changed to Pacific Golf Management Corporation. The course has more than 50 years history, and many tournaments were held such as "Japan Ladies Open" and "Japan-US Women's Professional Tournament".
The course is located in vast Hokuso area and each hole is surrounded by forest. It is calm and comfortable.
You can enjoy a great natural view in seasons such as pines, ceders, cherry blossoms and azaleas.
There are 3 courses(East course, West course and South course), and the green is composed of Bent grass and Korean Lawn grass.
Overall, the fairway is vast and flat, so you can tee shot comfortably.
The East course and the West course were designed by Ikkai Izumi and the South course was designed by Sadakichi Mano. Each course is unique design and you can play without getting tired.
The East course is 3,476 yards. Bunkers and trees are placed around the green and they make this course strategic. The skills are required such as flying distance and accuracy.
The West course is 3,223 yards. It has ponds, valleys, the fairway like horse back and the elevated green that are taken advantage of the nature of Hokuso plateau.
The South course is 3,284 yards. The 2nd hole is famous as the float island green. The club selection according to the situation is the secret to get a good score because this course has ponds, downhills, bunkers and deep roughs. The course condition is quite good because of the high quality maintenance. The ball rolls fast on the green. The advise from skilled caddies should help you to get a good score. The high quality service should also support your comfortably golfing. You can relax at the wooden warm clubhouse. There are spacious locker rooms, a bath, a restaurant and a coffee lounge.
| | | | | | | | | | | |
| --- | --- | --- | --- | --- | --- | --- | --- | --- | --- | --- |
| WEST | 1 | 2 | 3 | 4 | 5 | 6 | 7 | 8 | 9 | TOTAL |
| BACK | 378 | 420 | 401 | 503 | 182 | 494 | 387 | 149 | 319 | 3233 |
| REGULAR | 356 | 365 | 383 | 497 | 160 | 484 | 362 | 129 | 301 | 3037 |
| FRONT | 341 | 352 | 369 | 456 | 160 | 464 | 362 | 129 | 289 | 2922 |
| LADIES | 307 | 330 | 369 | 423 | 117 | 432 | 275 | 106 | 289 | 2648 |
| PAR | 4 | 4 | 4 | 5 | 3 | 5 | 4 | 3 | 4 | 36 |
| INDEX | 8 | 2 | 5 | 1 | 7 | 4 | 3 | 9 | 7 | |
| | | | | | | | | | | |
| --- | --- | --- | --- | --- | --- | --- | --- | --- | --- | --- |
| EAST | 1 | 2 | 3 | 4 | 5 | 6 | 7 | 8 | 9 | TOTAL |
| BACK | 378 | 405 | 563 | 217 | 502 | 403 | 190 | 399 | 419 | 3476 |
| REGULAR | 358 | 396 | 544 | 172 | 485 | 385 | 170 | 377 | 398 | 3285 |
| FRONT | 339 | 377 | 532 | 150 | 472 | 358 | 159 | 342 | 383 | 3112 |
| LADIES | 306 | 315 | 477 | 125 | 413 | 300 | 120 | 319 | 306 | 2681 |
| PAR | 4 | 4 | 5 | 3 | 5 | 4 | 3 | 4 | 4 | 36 |
| INDEX | 8 | 5 | 2 | 7 | 1 | 4 | 9 | 3 | 6 | |
| | | | | | | | | | | |
| --- | --- | --- | --- | --- | --- | --- | --- | --- | --- | --- |
| SOUTH | 1 | 2 | 3 | 4 | 5 | 6 | 7 | 8 | 9 | TOTAL |
| BACK | 182 | 568 | 386 | 338 | 364 | 503 | 395 | 180 | 368 | 3284 |
| REGULAR | 161 | 540 | 365 | 309 | 339 | 485 | 372 | 166 | 354 | 3091 |
| FRONT | 144 | 527 | 346 | 290 | 320 | 461 | 351 | 155 | 342 | 2936 |
| LADIES | 108 | 434 | 333 | 277 | 306 | 432 | 285 | 120 | 318 | 2613 |
| PAR | 3 | 5 | 4 | 4 | 4 | 5 | 4 | 3 | 4 | 36 |
| INDEX | 8 | 2 | 5 | 7 | 4 | 1 | 3 | 9 | 6 | |