18 HOLES / PAR 72 / 6,701 YARDS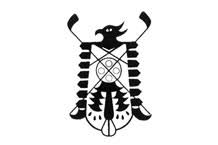 Course

Kawana Golf Course,Fuji Course

Holes / Par 

18 Holes/Par 72

Yards

6,701 Yards

Established

1936

Designer

C.H. Alison

Max. golfers / Group

4

Closed on 

Open everyday

Tournament

PGA Fuji Sankei Classic
LPGA Fuji Sankei ladies Classic

Golf Cart

Walking

Golf Set

JPY 6,000   (excluded TAX)  

Golf Shoes

JPY 1,000   (excluded TAX)

Umbrella

Equipped

Driving Range

Yes

Restaurant

Yes

Bath / Hot Spring

Yes/ No

Accommodation

Yes

Green

Korea

Tee Box/ Fairway

Zoysia

Rough

Zoysia

Location

Shizuoka, Ito city

Distance

15 min from JR Ito Station
54 km from Odawara Nishi I.C. ,Odawara-Atsugi Motorway
Kawana Golf Club, Fuji course, opened in 1936, is selected as a world famous course. It is a hill course along the sea placed in Kawana, Ito city, Shizuoka prefecture. The Fuji course, designed by C.H.Alison, is received high praise in the world for its beauty and difficulty. Each hole is taken advantage of the natural topography and bunkers are arranged characteristic and complexity. The bunkers called Alison Bunker are so deep that it is necessary to change the strategy  conforming with the teeing ground.
The LPGA Fuji Sankei Ladies Classic has been held for 14 years since 2005 at this course, and fierce battles occurred every year. Before that, a men's pro tour, Fuji Sankei Classic had been held. At the time of the tournament, the 18th hole is changed to the start hole, and exciting and dramatic scenes are produced at 16th, 17th and 18th holes.
This course has been ranked 68th in the "100 World Golf Awards" of US golf magazine, and has been selected as "The best 100 courses in Japan" by Japan Golf Digest "Choice".
The starting hole is 409 yards par-4. This course is like a roller coaster because the tee shot is downhill and the second shot is uphill. The third hole is par-5 dogleg to the right . The  bunkers look like the wave from the teeing area, and put pressure on you, but you should get over with accurate shot without fear. The 11th hole is par-5 towards the lighthouse. The fairway is very wide that you can play without hesitation more than other holes. The 15th hole is par-5 and it is adjacent to the ocean on the left side. The view from the teeing ground is the most impressive in this course. The 16th hole par-3 has the raised green. To get par, it is necessary to shot approaches politely. The 17th hole par-4 is said that the highest level of difficulty in this course. It is important that how well you can play with the last 5 holes to get a good score.
| | | | | | | | | | | |
| --- | --- | --- | --- | --- | --- | --- | --- | --- | --- | --- |
|   OUT   | 1 | 2 | 3 | 4 | 5 | 6 | 7 | 8 | 9 | TOTAL |
| BLUE | 415 | 411 | 450 | 482 | 181 | 434 | 393 | 150 | 367 | 3283 |
| WHITE | 409 | 397 | 420 | 468 | 181 | 404 | 330 | 145 | 308 | 3062 |
| PAR | 4 | 4 | 5 | 5 | 3 | 4 | 4 | 3 | 4 | 36 |
| | | | | | | | | | | |
| --- | --- | --- | --- | --- | --- | --- | --- | --- | --- | --- |
|   IN   | 10 | 11 | 12 | 13 | 14 | 15 | 16 | 17 | 18 | TOTAL |
| BLUE | 143 | 619 | 404 | 395 | 416 | 480 | 185 | 410 | 366 | 3418 |
| WHITE | 143 | 568 | 384 | 347 | 366 | 470 | 172 | 388 | 342 | 3180 |
| PAR | 3 | 5 | 4 | 4 | 4 | 5 | 3 | 4 | 4 | 36 |